Dear all,
is it possible to change the orientation of the font when labeling axes in Plotly? Currently the labels of the Y-axis of my bubble chart are all on top of each other and I would like to show them horizontally (see image).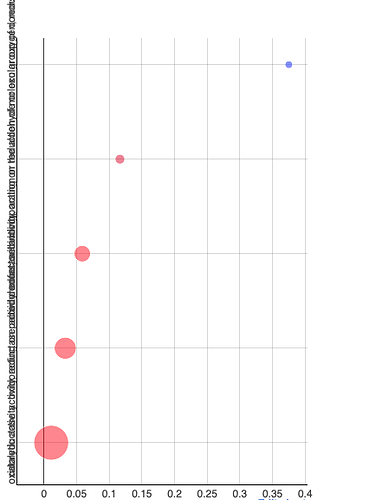 Is it furthermore possible to edit the tick interval? I would like to have fewer ticks (instead of an interval of 0.05 use an interval of 0.1)
thank you in advance,
Z.