Hi Team,
I am trying to execute the sentiment analysis through KNIME. I was able to find few readily available workflow to carryout sentiment analysis, however, my doubt it appears that these samples seemed to be available for the dataset which already have labels in it. How can I use these models on a new dataset which does not have a label in it (i.e. as Positive or Negative)?
I came across a KNIME webinar in which it is being discussed about deployment of a trained model for the dataset without labels.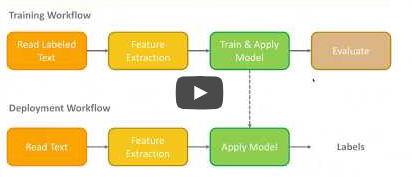 Can someone help how can I extend the attached workflow for deployment?
Regards,
Prem Kumar R