Hi There,
Is there any evaluation metric nodes for neural machine translations in KNIME. I was looking for something out of the box and could not find any.
Presently outside of KNIME I'm running Python Scripts using the COCO evaluation metrics from this site: https://github.com/lvapeab/coco-caption/tree/master/pycocoevalcap/ and generating graphs like these: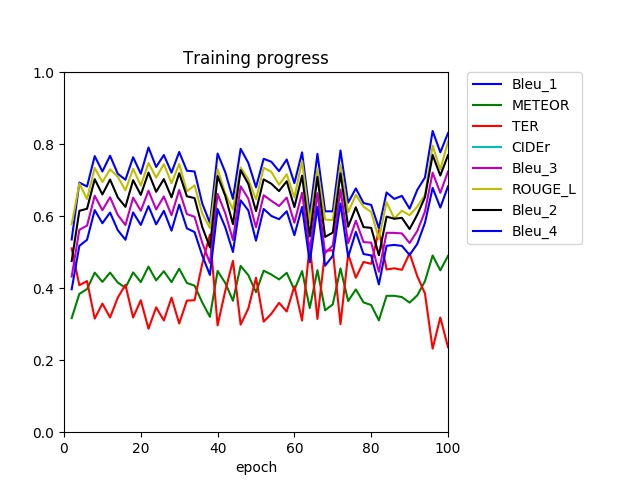 Is there a way we can include these COCO scripts in my workflow for evaluating translations and showing graphs as a results. Ideally love to have them as a KNIME Deep Learning node (none with multiple options, possible enhancement request to Deep Learning Team ? @christian.dietz @nemad )
Appreciate any help !
Thanks !
Mohammed Ayub