Hello! New user here with minimal coding background. I am a biochemist studying mitochondrial morphology as some background information.
I take images of mitochondria on a microscope, and then run these images through CellProfiler. This has an output that looks like this:

And I want to have an output with a separate table for each Shape/Size Measurement: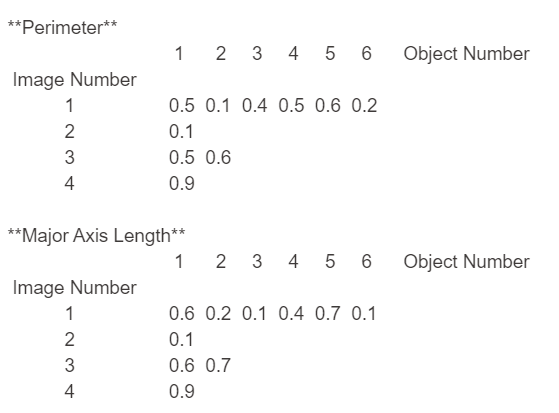 I will upload what I have so far for coding (screenshot only, I can't figure out how to upload the actual workflow file) - I can only get the splitter to divide into two categories (image number 1 and 2+).
Logically I think what is easiest is to have a group loop function and have the rule-based row splitter set to increase number sequence (though I'm not sure how to do this). Then transpose the row/column for the proper layout (I don't actually need to keep track of object number as a title, I use them as replicates).