Hi Forum
I have a minor KNIME, but significant scientific, issue.
I have created a double y-axis line plot using Python view. (With a lot of help from the community - thank you for that.)
I lack color and legends on my plot.
It is showing two measurements (temp and torque) from each sample and plotting them over time.
I would like to have a different color for each input. And of course shown in a legend.
Can anybody help me with that?
(Also. If anybody know why it draws those straight lines on the bottom picture, I would be very grateful. They only appear, when I plot more than one sample, but not on any of them individually)
Despite finding suitable topics on trustworthy forums, I have not been successful in implementing them.
Colors:

Legend:

This is the script from my Python view node: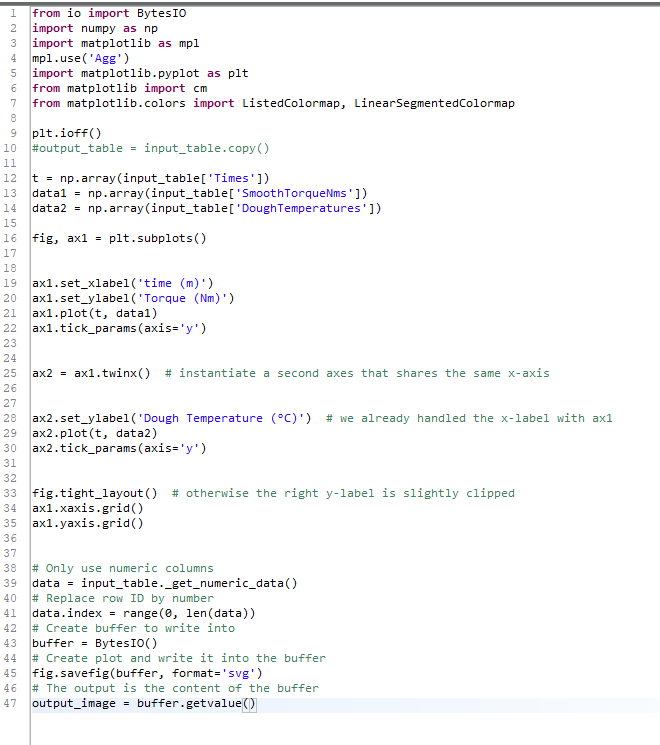 This is the current situation:

If I need to supply additional information's, please let me know. Unfortunately I can't upload my workflow due to NDA reasons.
Best regards
Bjarke