Hi,
I need your help.
It should be totally simple, but somehow I can't come up with an elegant solution.
I want the cells in the table view to have a red background (html) if they fullfill a condition.
In this Example: IF price < threshold THEN backround red ELSE nothing.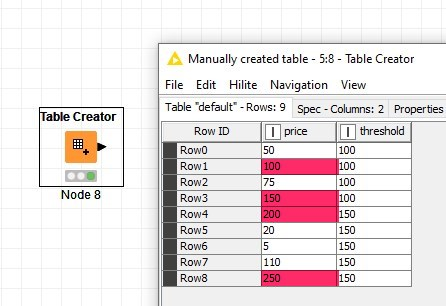 Any smart Ideas?

BR
Andre