Hi,
I have a problem with column delimiter of a txt file.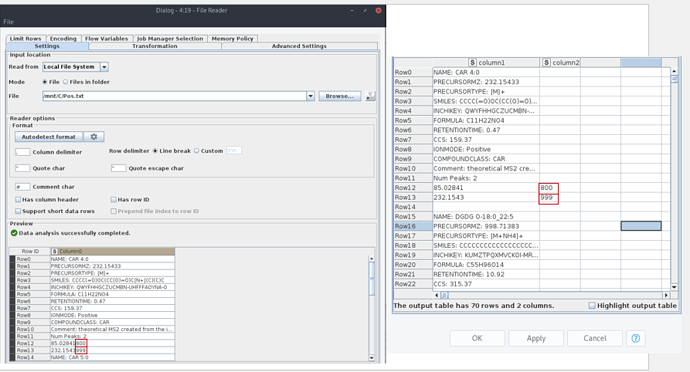 When I open the txt file in the file reader, the column delimiter is not recognized (see left image). Normally the table should look like on the right. I tried it with the delimiter \t but without success. How do I find the correct column delimiter?
I have uploaded the txt file (Pos.txt).
Thanks for your help!
Many greetings,
Shiva
Pos.txt
(1.1 KB)