Hello! Looking for help in using Column Expression Editor. I have two files with addresses and one file uses abbreviations for Street, Boulevard, Parkway, etc. I would like to use Column Expression Editor and use 'replace' expression to find the elongated text and replace with the abbreviations.
If I understand correctly, I can use Column Expression Editor to replace multiple elongated texts at a time vs. using 'String Manipulation'. This is my first time using this node, so I am sure the syntax is probably incorrect. Please see the error message below: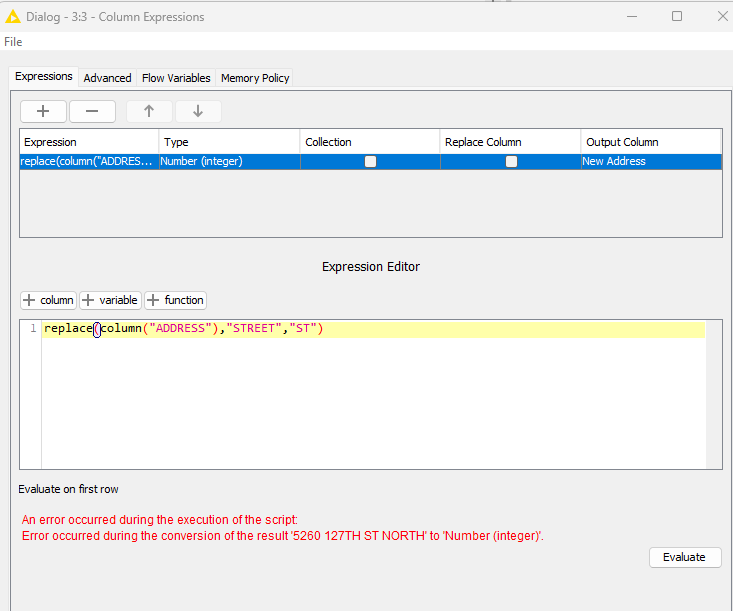 Appreciate the help!