Hi all
I'm learning to use if else in Column Expressions and have noticed some behaviour that I don't understand…
Here I use the format if() true, false and get the result 0.1336 on the first row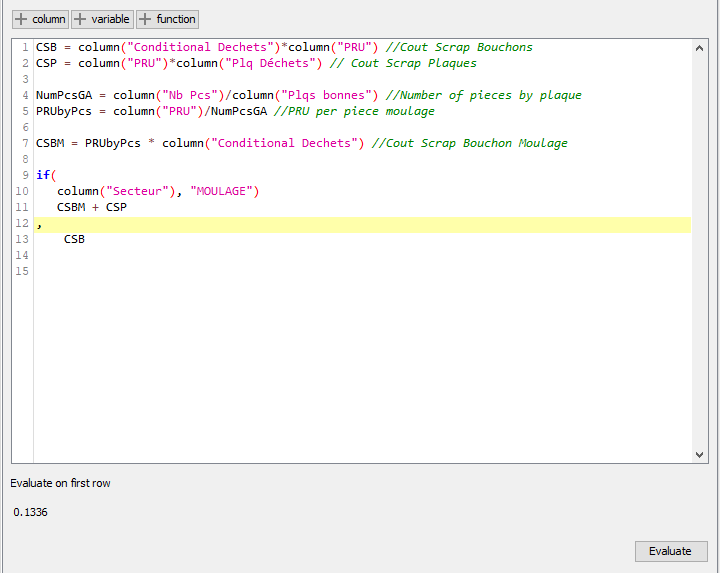 Here I use the format if() x else x and get the result 0.0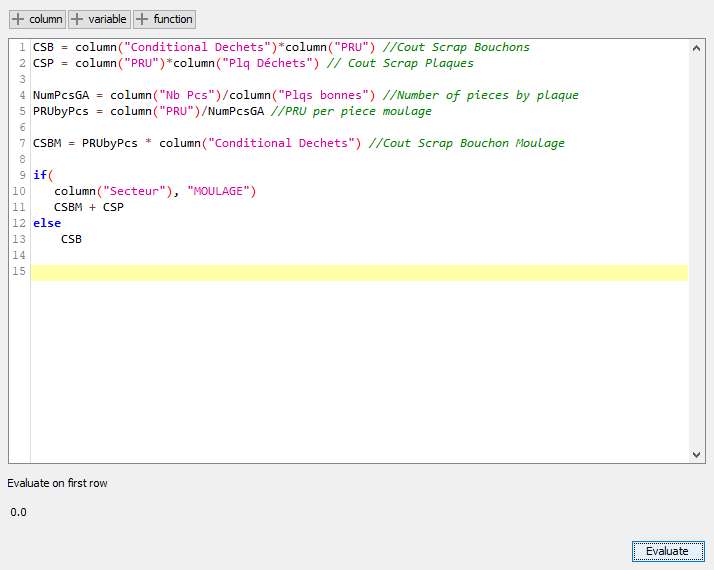 The correct result should be 0.1336 as the "Secteur" is not "MOULAGE".
But most of the references to if else I see use the second format.
It seems that the problem is with my condition as I get the same results even when I put the 'correct' "Secteur".
But if I use the second format (with else) I always get the false result and if I use the comma I always get the true result.
Or are these reversed somehow in the two statements??
Can anyone see where I'm going wrong?
Much appreciated.
Zx