Hi … I use the Lag Column node to create a variable number of columns from an input column that is a boolean 1 or 0. In this example, the lag is 6, but it is based on a variable that adds complexity later in the solution.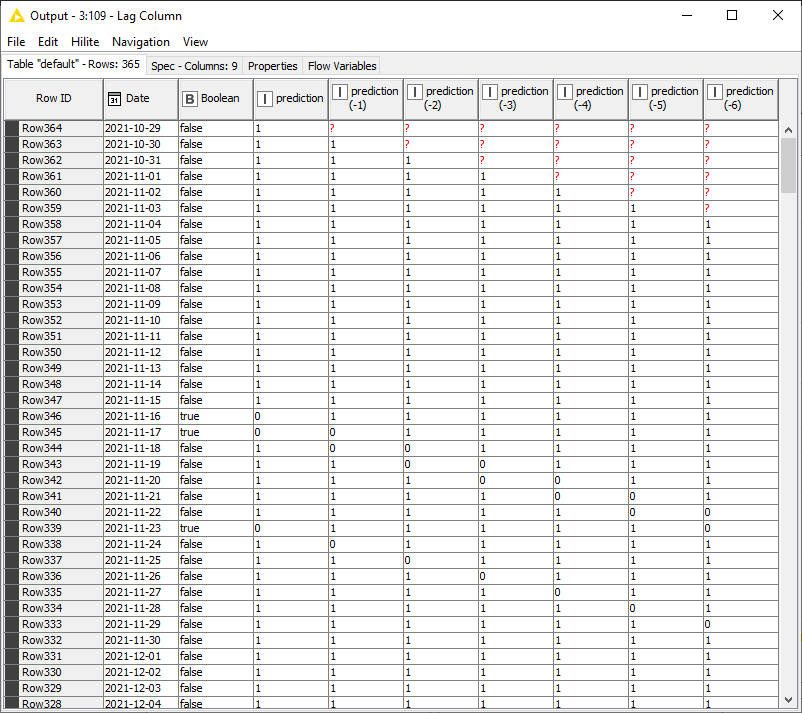 Now I need to multiply the value in each column by an incremental number so that I get a table that looks like this…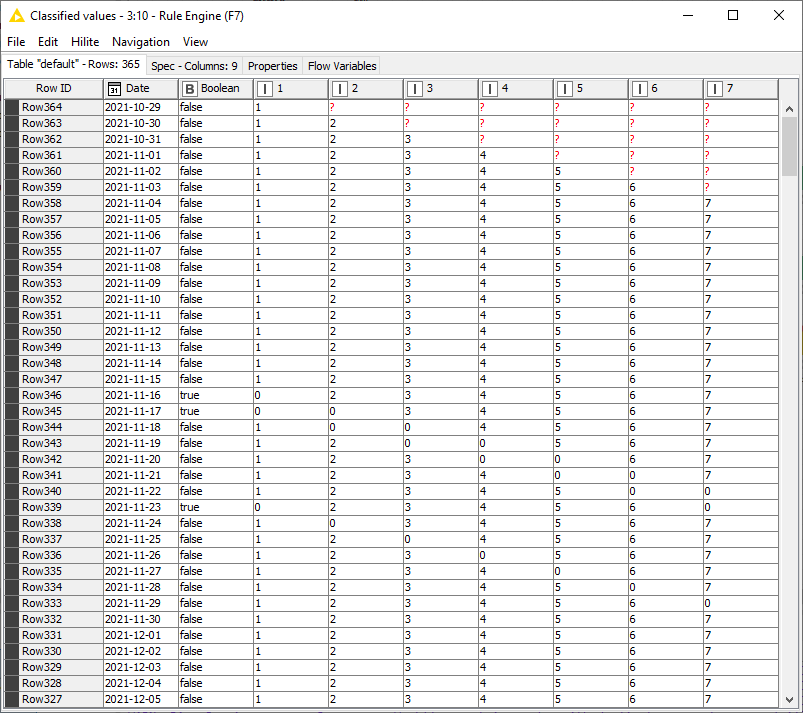 With a limited fixed number of columns, as in this example, I can do it with rule engine nodes but it does not work at all when the number of columns is variable (which it needs to be).
Does anyone have a simple solution?
Thanks,
tC/.