I have several groups of columns, each with hundreds of columns in each group, with the names ending in particular descriptions ("(Count*)", "(Count*)_Percentage", and "Binary").
Setting the Column Splitter Wildcard to any of the three (ie: (Count)) easily returns the full column series.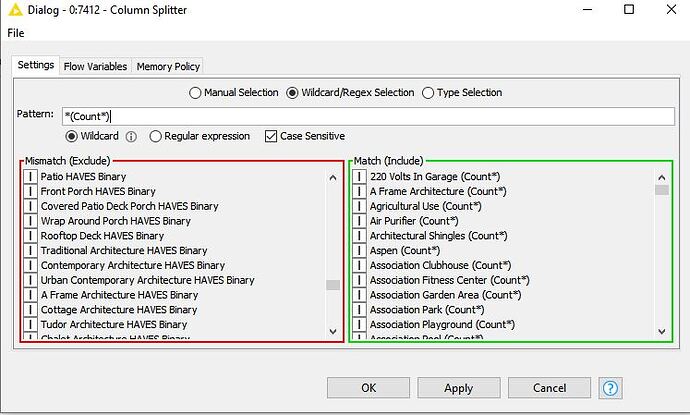 But can I set up all three of the naming criteria all at once in the same Wildcard input? I can't get this to work and find no discussions on it.
Thanks