Hi All,
I have following problem i want to build an KNIME application which transforms Excel to XML , so I used the Column to XML Node to convert my Test-Row to XML.
It´s very important that the Elements of the XML-File are in a certain order, but it seems like the Column to XML Node sorts the elements automatically in alphabetical order.
Does someone know how to change the order of the XML-Elements in the output data?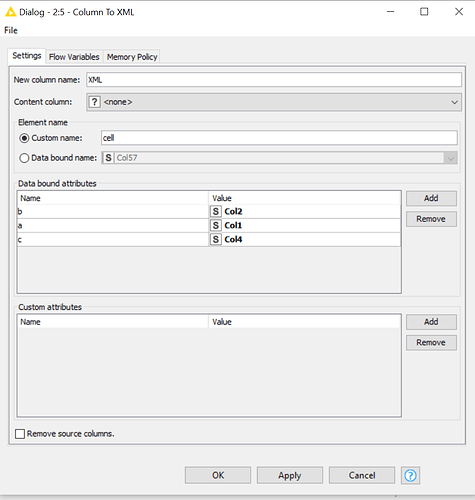 Thank you
Max