I have a workflow that will combine multiple excel files into one file and that works as designed.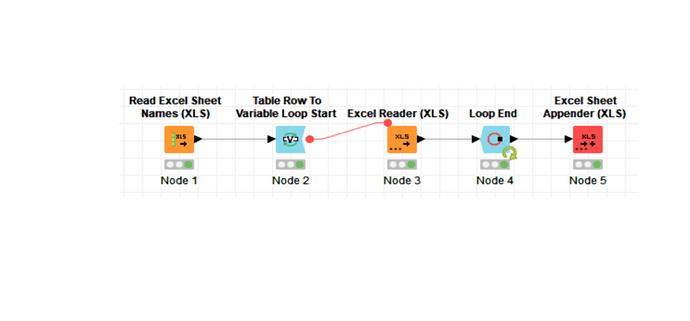 When I changed the workflow using the excel reader by Unchecking Read the entire the data sheet
then adding Reading columns A to J and Rows 1 through 5 to create a sample workflow.
When I execute I get an error
Execute Table: Table created from the GoffstownOneStop.xls has different structure than the previous read files.
All 5 files have the exact same Column Headings so I don't know what the issue is plus it worked when I was combing the whole xls file into one large xls file.