I am using knime to execute a workflow but am getting the following error: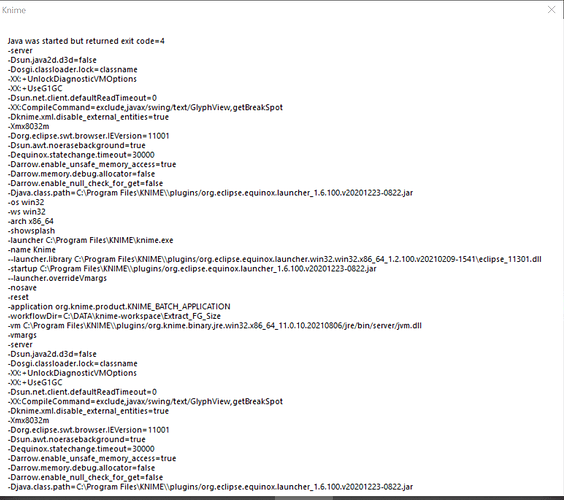 I learnt that exit 4 means that there was a problem executing the workflow. However it actually executes fine since I see the output file. But it exits with this error.
The workflow also executes without any issues from the client itself.
This is the command I am using to invoke my workflow:
knime -nosplash -nosave -reset -application org.knime.product.KNIME_BATCH_APPLICATION -workflowDir="C:\knime-workspace\Extract_FG_Size"
Would appreciate any pointers on how to stop the error from popping up.
Thank you!