The last community component collection has been published today!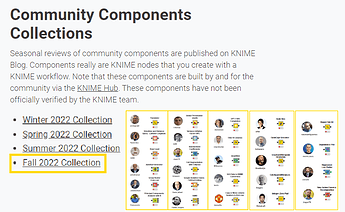 Congrats to all current and previous component builders!
---
---
---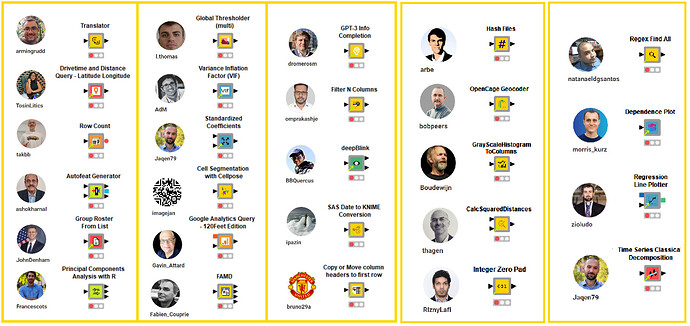 These components are not verified but they can be taken as really good examples!
We referenced this contribution if you scroll down to a dedicated section both at:
Thank you all for the great contributions!
@Mpattadkal, @k10shetty1 and I look forward to work more with all of you next year!
Do you have a reliable and reusable component you would like to share with the KNIME Community?
Let us know at upskilling@knime.com !