Hello @gab1one I tried the solution you gave and indeed the main error no longer appears, but then when I try to update another error screen appears.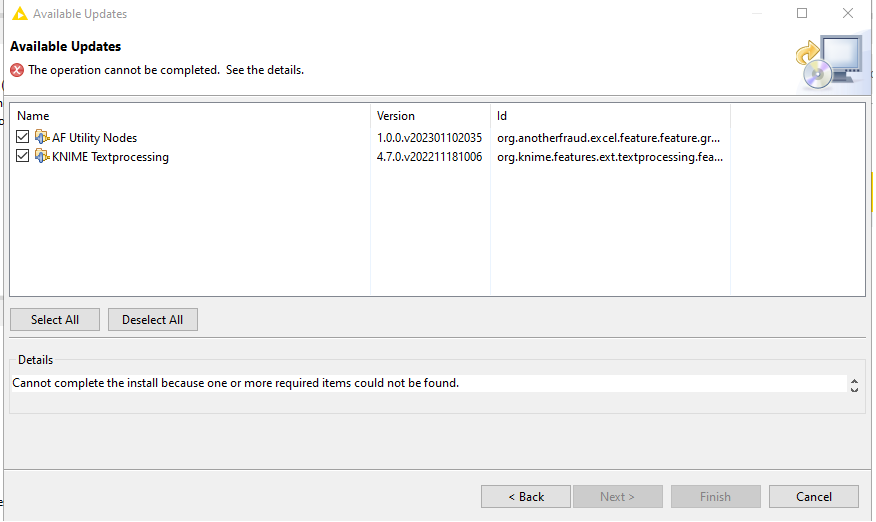 Then when I try to uncheck either of the two boxes to continue I still do not get the option
Then I just try marking the KNIME text processor it lets me go to another error screen.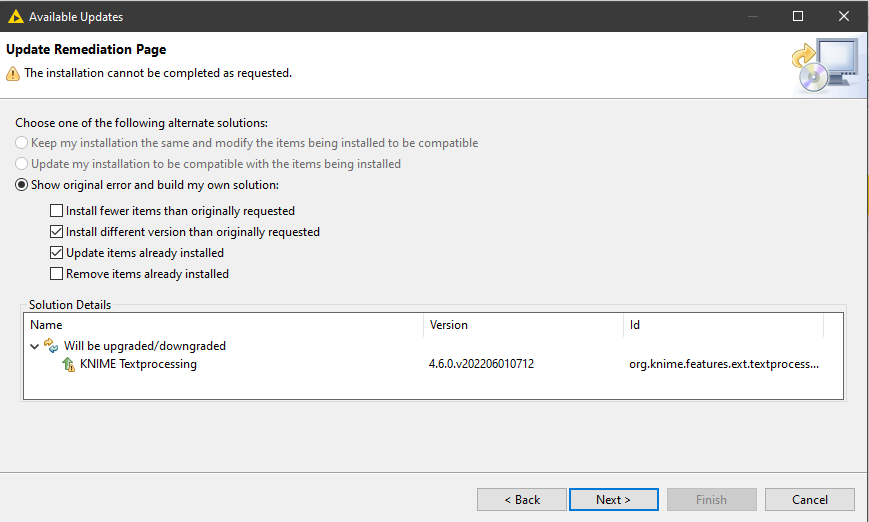 Click next and start the installation of the extension, then restart KNIME but with the same version 4.6.4.
Y