Hi I am very new to KNIME please help!!

I have 2 excels with delivery schedule. I would like to identify the same row and see if the 'Qty' column is the same, if not, highlight that row.
For example,
The schedule will include the delivery requirement for today and tomorrow. That is,
Delivery schedule on 06-30 will have schedule for 06-30 and 07-01

Delivery schedule on 07-01 will have schedule for 07-01 and 07-02

I would like to find out the changes of Qty column during the overlap date, in this example is 07-01, and see if it change compare with the previous day. If yes, highlight.
The ideal result would be below:
how can I achieve this with KNIME?
I will not use the same file but a new file everyday. I have this delivery schedule for a list of vendors downloaded from SAP everyday. Currently, each excel are named as vendor name and stored in a folder named by the date in SharePoint. Examples as below.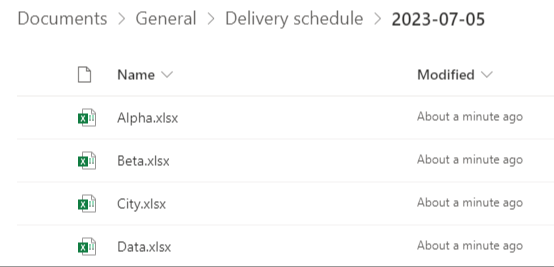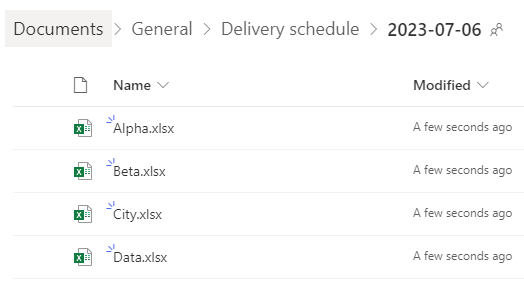 Thank you so much in advance!