Hi guys,
I'm struggling with a more complex lookup task. Have searched the forums, but I dont think cell replacer or Joiner node will help here?
Here's what I want to achieve:
I have a list of transcations with multiple transactions per date, including multiple currencies.
I have a second list with one column per currency, and rows of historic exchange rates per date.
I want to add the correct exchange rate per currency and date to the first list of transactions for later recalculation.
Notes for the screenshot: the date in the first table is already formatted correctly in a later column. For EUR conversion I will ad a fixed column with only "1".
Firsts data table


Second data table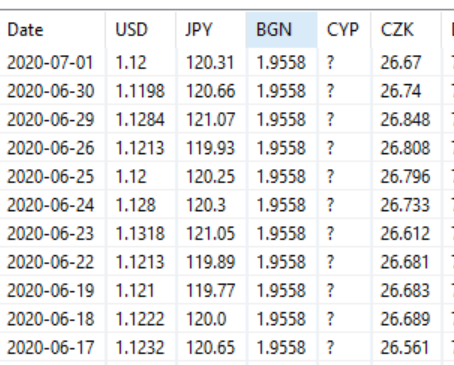 Help is appreciated a lot!
Best
Martin