Hello,
in KNIME it is possible to create your own components. I already did this including configuration nodes. Now it's getting a bit tricky. I want some of the configurations "hidden" and only if a specific value is chosen, then the other configuration should appear.
Let me give you an example: The following screenshot shows the RowID Node. The configurations below "NewRowID column" are not able to edit until some column is selected.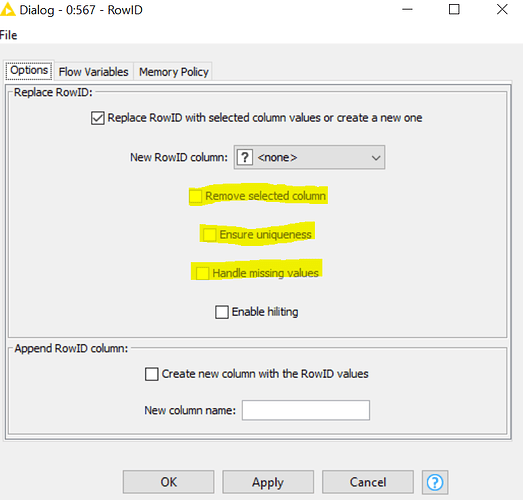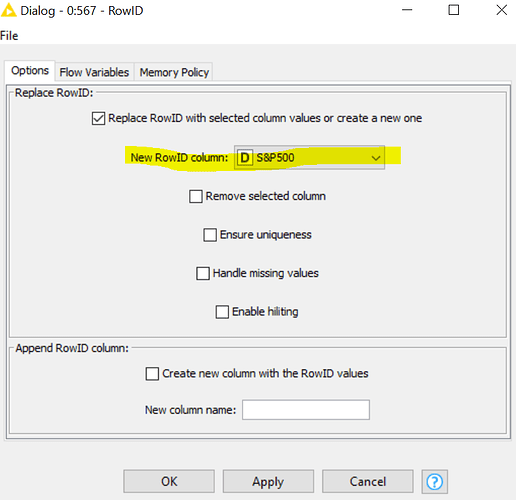 I have a similar problem. I created a component with following configurations: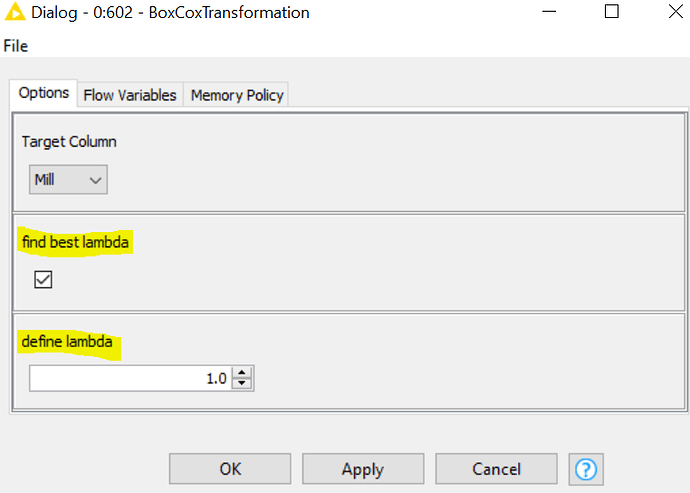 Only if "find best lambda" box is unchecked then the "define lambda" configuration should be possible.
Is there a way to do this?
Any help would be appreciated.
Thanks in advance
Franziska