Hi!
In my understanding a component should let through just the selected variables. For me it's not working (let through all variables, actually my original variable live in the 'component after' node /regarding the owner ID/). It's worked in the past (before the 4.3 update). Could someone help me in this topic?
Atteched a sample workflow and the print screen of it.
Thank You very much.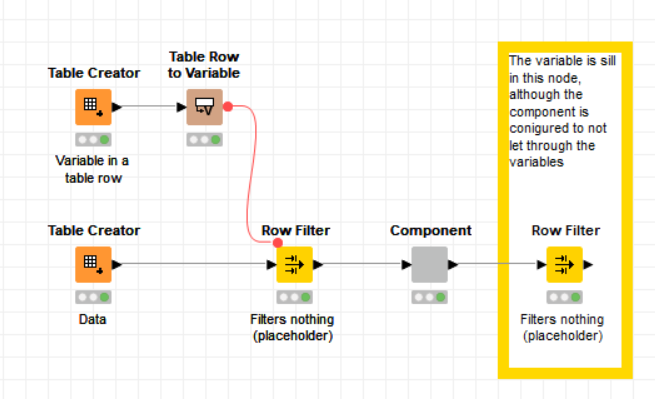 Variable_Error.knwf (34.3 KB)