I have 2 tables with values and did a concatenate. The contactenated table Contains all rows from both tables and reports Development and Maitnenance & Support correctly as duplicates. It does not report Meetings as a duplicate, which is incorrect. It also does report Engineering - Requirements/Design as a duplicate, which is also incorrect. .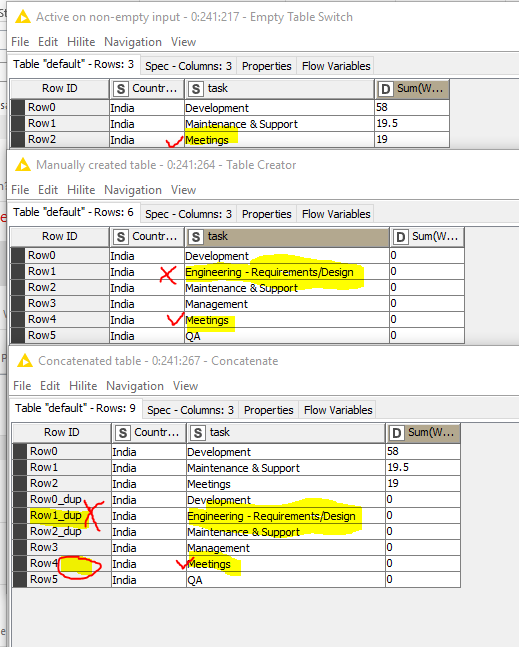 What I need is a table that contains the intersection of both tables,where missing values from Table 1 that appear in Table 2 are joined / contactenated to Table 1 in the output, which should look like this
India Development 58
India Maintenance & Support 19.5
India Meetings 19
India Engineering Requirements/ Design 0
India Management 0
India QA 0
When I tried to join I got question marks instead of field values, and an article indicated Concatenate and a filter or ROWID was the way to go but that doesn't seem to get me there either. Any tips?