Hi everybody,
I'm trying to configure this node without success.
I can successfully logon into my organization via Microsoft Authentication node:

In the SharePoint Online connector I fill the URL with the group Sharepoint and in the Working Directory my personal folder:
Until this point everything seems fine but then in the Excel Reader, the file can't be read: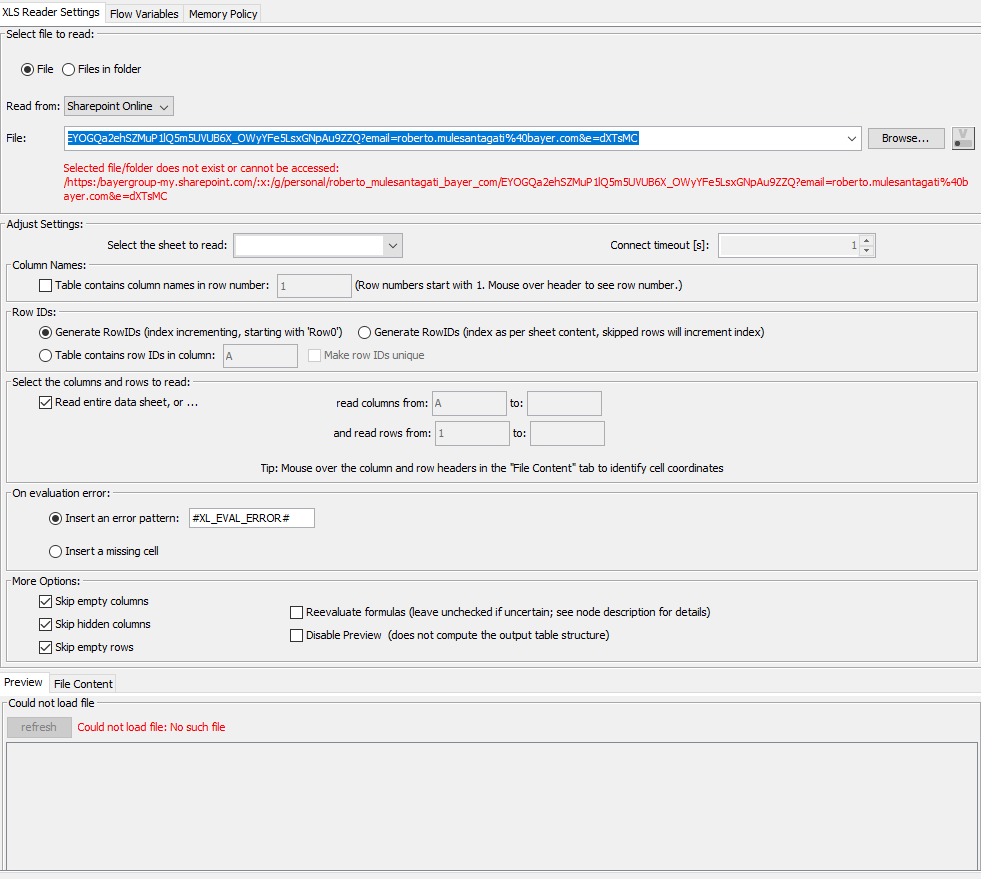 This is the file path (it can be opened in a browser):
/https://bayergroup-my.sharepoint.com/:x:/g/personal/roberto_mulesantagati_bayer_com/EYOGQa2ehSZMuP1lQ5m5UVUB6X_OWyYFe5LsxGNpAu9ZZQ?email=roberto.mulesantagati%40bayer.com&e=dXTsMC
What is wrong?
Thanks!
Roberto