Hello Knime friends, I recently upgraded from version 4.7.0 to version 4.7.1 and lost a Database Reader (Depracated) node configuration, where I had written the com.sybase.jdbc4.jdbc.SyDriver. But, after the update I have lost it. I urgently need this connection and I don't know how. Help me please.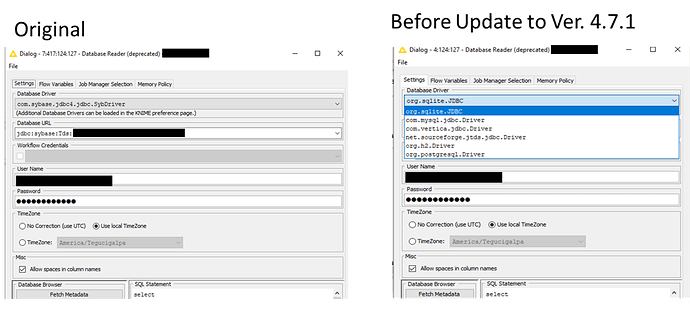 I already tried to use the new DB Connector and DB Table Selector nodes, but I get the error:
JZ0SJ: Metadata accessor information was not found on this database. Please install the required tables as mentioned in the jConnect documentation.
And I have this database driver settings for Sybase, using jconn4.jar java file.