Hi everybody,
I am trying to create a Parameter Optimization Loop where the from and to values of a parameter inside the Loop Start Node are set by a loop variable.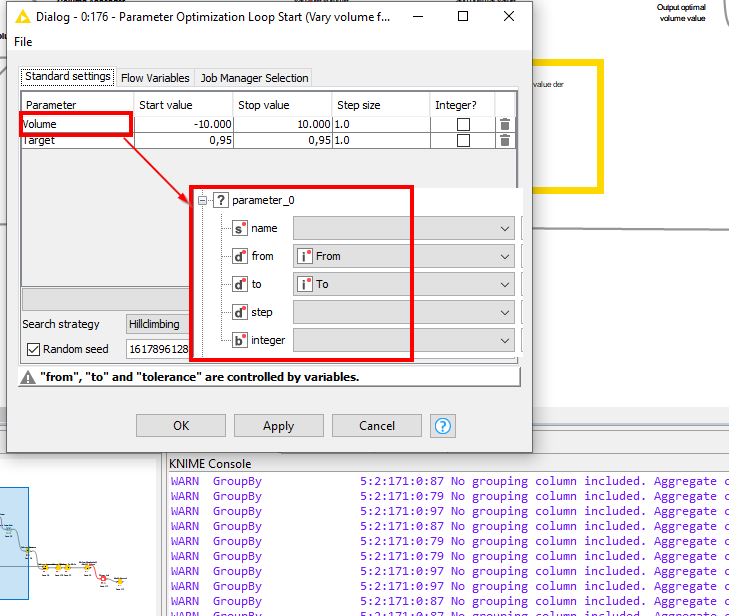 In general this works like a charm, i am having the problem that some of the from & to values are identical (for example from = 100, to = 100) whenever these values are the same, i get the error message mentioned in the Title.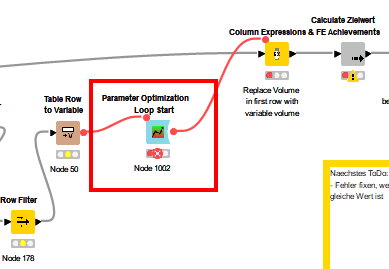 Is there a way to let the parameter optimization loop run with identical from & to values?
If not, is there a way to still pass the from and to values inside the Parameter optimization loop?
Best regards and thank you all in advance!
Timo