I have a list of URLs to download CSV files that I want to read in the CSV reader.
Table Creator (contains column of URLs) > Table Row to Variable (takes each row as a variable) > CSV Reader (take the URL variable and read each file).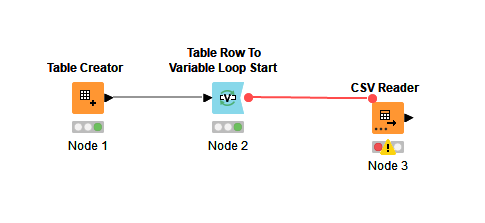 The problem is I don't find the URL variable in the CSV Reader: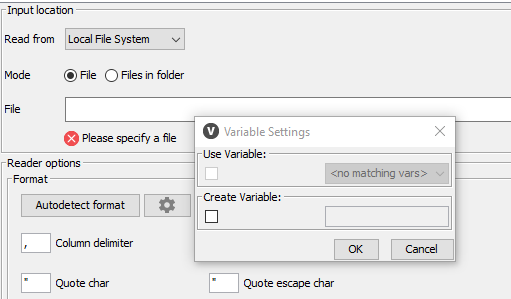 Would someone be able to assist me to understand how my configuration
can be fixed?
I've attached the workflow file:
VariableLoopCSVReader.knwf (10.4 KB)