Hi Knimers,
I am dealing with a data set involving Groups, Nested groups and its users basis the domain name. I am trying to create a linear data basis the Groups. Attaching the sample input table and desired output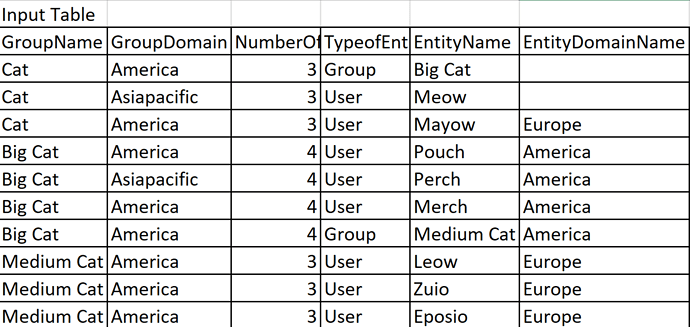 Output Table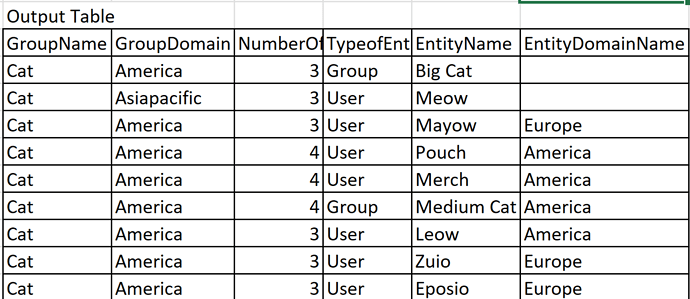 This exercise involves extracting all the users including users of nested group for that particular master group and creating linear data.
Logic is - Filter GroupName (Cat) > TypeofEntity (check for "Group" eg Big Cat) > Search for group BigCat in Group Name from input table and add all users and groups to Data set "Cat" and repeat until all groups in Col TypeOfEnity is covered for Master Group Cat.
I tried to build using Table row to variable loop start nodes. I am unable to find a better approach, please help.
Regards
Suhas