hi all!
I'm trying to query keywords on Googletrends with a python script. Within the script it is unfortunately limited to 5 keywords. Now I wanted to do a batch processing with Knime. But fail miserably.
Here are a few failed attempts: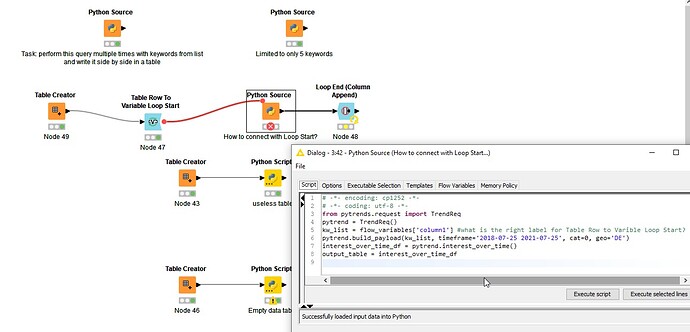 Googletrends_Python.knwf (28.6 KB)
the task: query keyword, put data in column, query next keyword, put again in same table in column and so on.
what could a solution look like?
many greetings
Bernd