Hi,
I have a problem with the connection to amazon s3.
Setting up the proxy manually: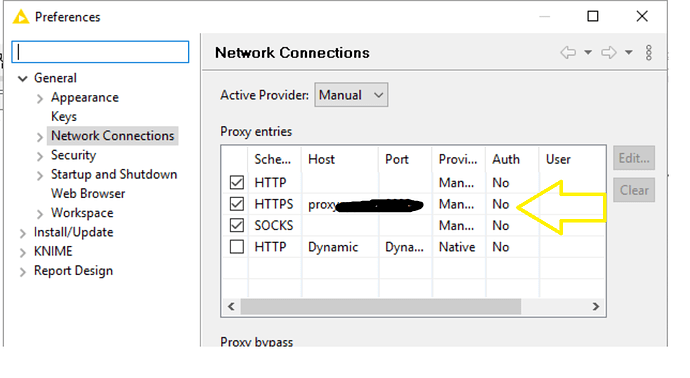 if I work with the old node (Amazon s3 connection (legacy) ), it works and I can also select directories.
If i use the two new connection nodes, the authentication part works, while the connection part doesn't (it seems that the connection part doesn't use the manual proxy setting, and I don't know how to setting this, I can't find settings in advanced).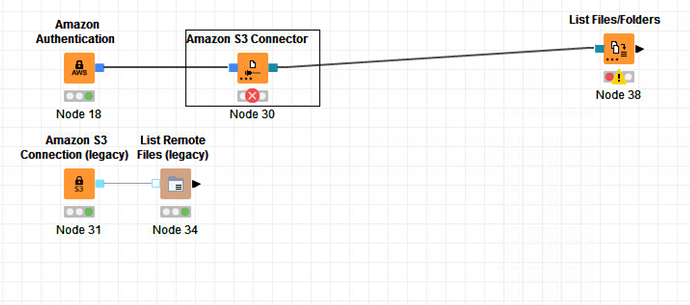 Inside the setting is the same old and new.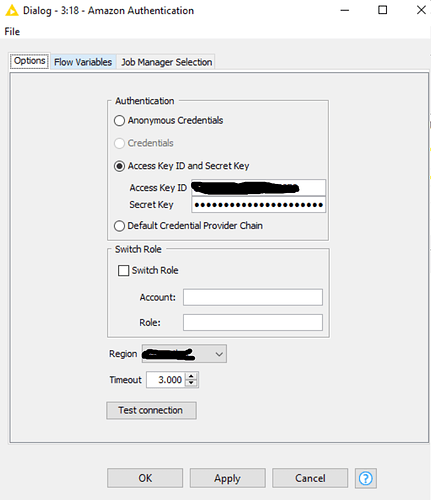 This is the error:
ERROR Amazon S3 Connector x:xx Execute failed: Unable to execute HTTP request: Connect to s3.xx-xxxx-x.amazonaws.com:xxxx [s3.xx-xxxxxxxx-x.amazonaws.com/xx.xx.xxx.xx] failed: Connect timed out
WARN List Files/Folders x:xx Please specify a folder
Can you help me?
thanks !!
And