Hi All,
I know this topic has been raised here clustering with restrictions previously but I just haven't found the solution for this yet.
As we know, when we applied K-Means to datasets, we always get the cluster with same size, but this also means we didn't get the numbers per cluster we desired. For instance, the number of desired clusters is >=20, but we get some clusters with number <10 due to distance or size.
Here is the sample data that I have resulted from k-means node in the first cluster, in which after the first clustering, I will further cluster each of the cluster. The point is, problem i faced with this data even though the k-means has done the work is that I cannot use it since the number per cluster has huge range.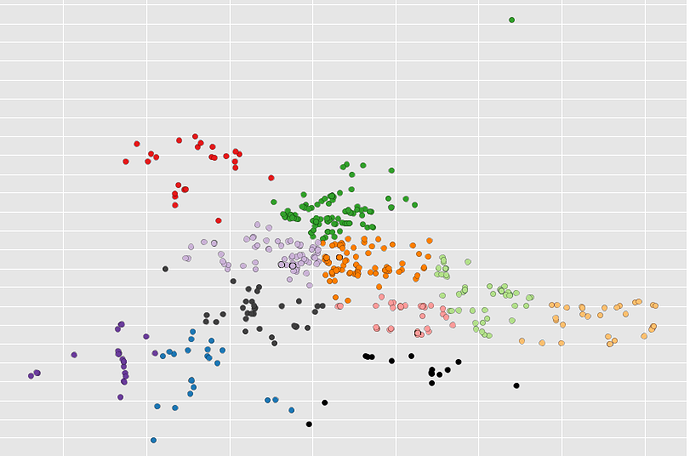 Is there any ways I can put constraints to k-means so that it would not exceed given threshold currently in KNIME? is there any example workflow I can learn from since I am not that familiar with coding?