Hi!
I have created a variable called mvar like shown in this picture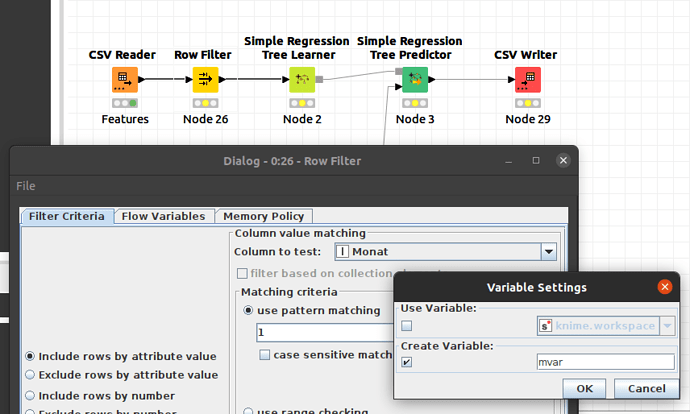 And I run knime 4.4.2 like described in https://www.knime.com/faq#q12:
./knime -nosplash -application org.knime.product.KNIME_BATCH_APPLICATION -nosave -reset -workflowDir=...  -workflow.variable=mvar,9,int

I see a warning in the output and the value of the variable is not used.
WARN     main BatchExecutor      The workflow variable is potentially unused (not defined in workflow): "mvar" (INTEGER)

Does anybody know how to set this variable properly?
Thanks.