I am busy doing an IoT device locating project and need to create and display a map that shows the reception coverage of specific high sites.
I have a flow that creates the device location points which I can convert to geometry with the "Create point from 2D Geometry" and can create the map included below.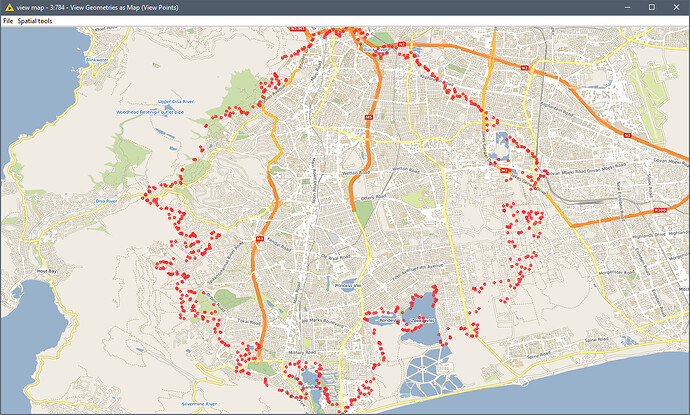 I want to display a polygon and it was easy enough to create a properly formatted WKT polygon string "POLYGON ((x y, x y, …))" but cannot find a node or flow of nodes to convert this to a geometry that can be displayed with a "View geometries as Map" node. When is write the polygon string and display it in QGIS the output looks like this…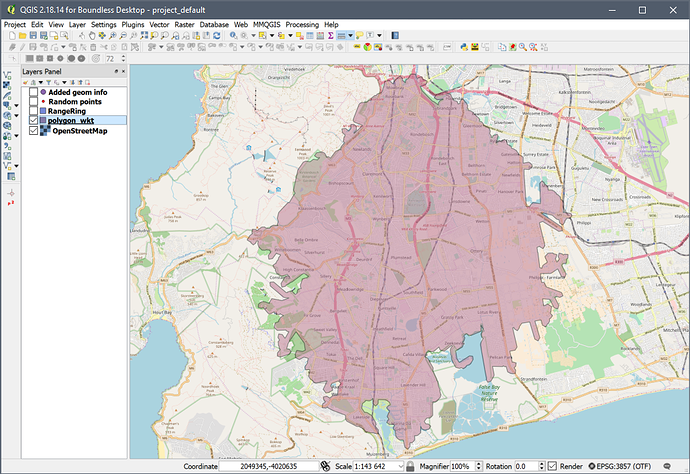 I would like to be able to produce output like this in KNIME instead of having to move between applications.
An extract of the flow with the data for this example is attached.
Points_2_Polygon.knwf (30.5 KB)
Any suggestions would be appreciated.
tC/.