Hi Team,
I have data in column wise and with same header and i would like to convert the data into rows.
I have used a Table Creator and Table Row to Variable Loop and i have defined fields in the Table Creator. when i was trying to concatenate the data using Column Aggregator i was unable to transform the right values.
Below is the screenshot of the data.


This is how the data should look in the O/P.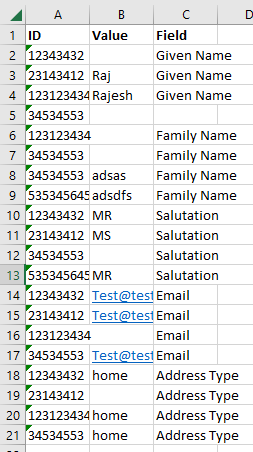 Below is a Screenshot workflow i am trying to use.


Thank You,
Sai A.