Hi,
I frequently but on an erratic basis face and error with the Cookies Node:
ERROR Cookies 3:848:0:972:0:961 Execute failed: Couldn't find tab with URL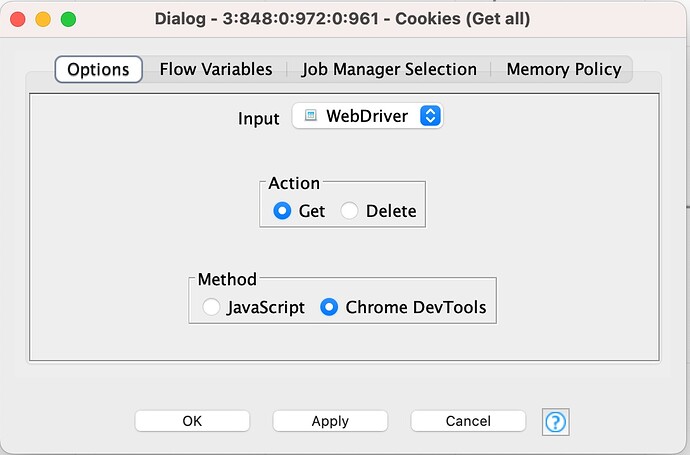 Re-executing it manually resolves it. Worth to note, I use Parallel Chunk Start / End. Beyond that, unfortunately, I am not able to provide more information.
Best
Mike