Hi Team,
I have connected to mysql db couple of days ago. but when i tried to connect it today, i got the error message as "Execute failed: Could not create connection to database server."
I have gone through all the related topics in the forum, KNIME database extension guide, tried all possible ways, but still not successful.
Below are the screen shot details of node config, preferences and error log.
Could some help on this, as i am not sure where i am missing.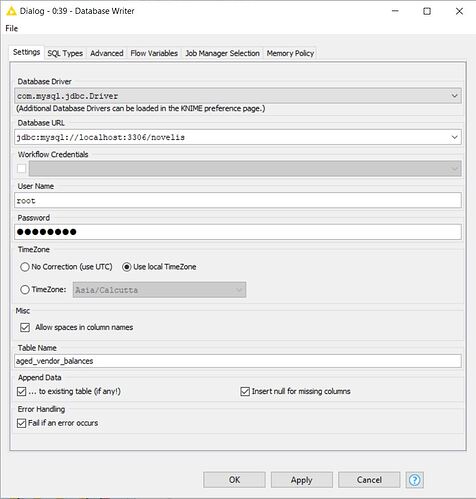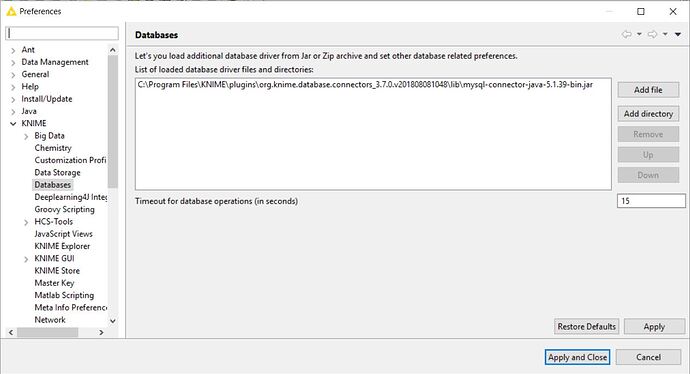 Regards,
Pavan.