Hello,
I got the following issue.
I start here:


and want to reach this: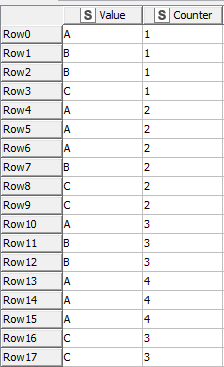 I want to count occuring values.
If the value in the next row is the same, the counter should not add +1.
If the value changes it should count up, based on the previous value.
Does anyone know how to realize that in KNIME.
I could write python, but want to avoid that.
Thanks.