I created workflow as below to transfer knime tables from local to Datalake.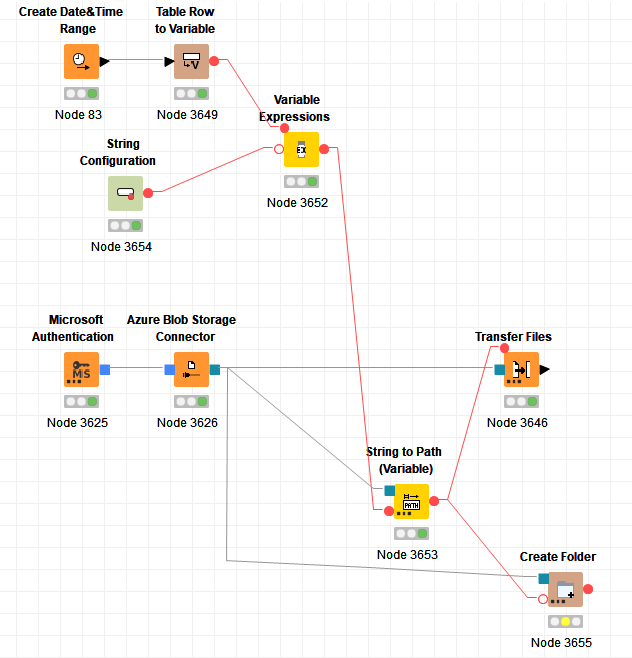 Getting below error while trying to create a folder in transer files: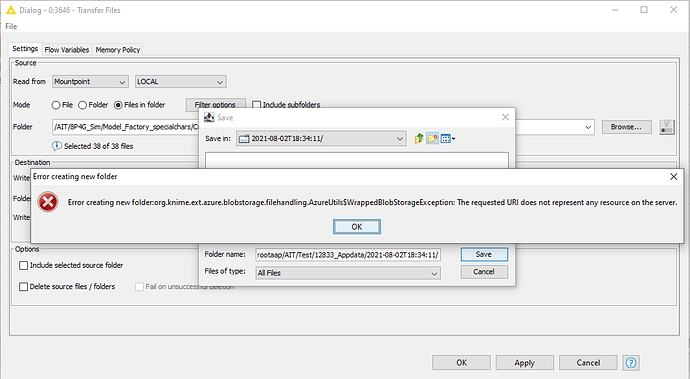 I tried creating a folder using create folder node. Still getting same error:
Execute failed: The requested URI does not represent any resource on the server.
How do i create a folder in azure datalake from knime?