'm trying to configure KNIME in Azure to run jobs on my HDInsight Cluster using the Create Spark Context(Livy) -Node wutj a WebHDFS-Connection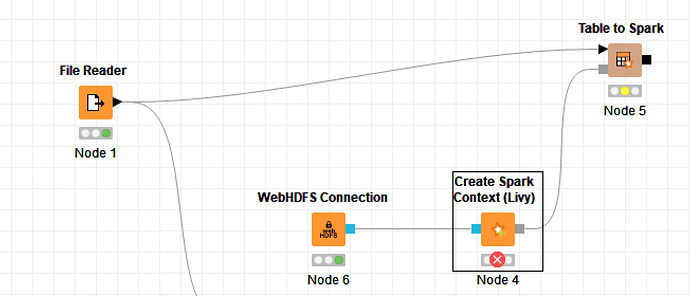 From the KNIME Livy node I get the message:
ERROR Create Spark Context (Livy) 0:4 Execute failed: File /tmp/.knime-spark-staging-b09b868f-0a6f-4742-ad37-b7a6752e238e/ef9e9ea2-3e50-4bf2-b53f-9b3376b2dbb5 not found. (RemoteException)
I'm using KNIME 3.7 on a Windows 2019 Server and Spark 2.3 (HDI 3.6) on Linux, all in Azure.
Can anybody help me?
Cheers
filum