Hello KNIME Experts,
Hope you all are doing great!
I am stuck with below issue and require your help for the same as I have been using KNIME only for past 2 months, which makes me fairly new to this platform.
The query is as below(using hypothetical data) as I am unable to share actual data:
Table 1: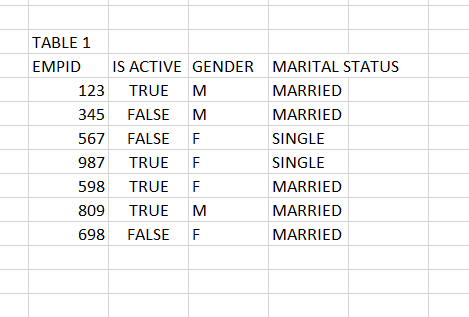 As, you all can see from the picture that I have employee's data with a boolean value and in actual data there are many more columns to this (around 23 columns).
Table 2: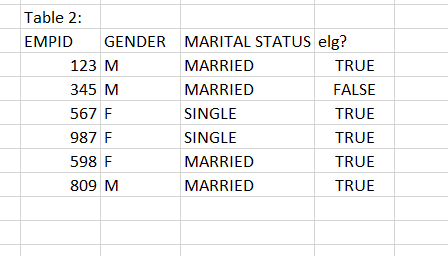 this table also gives some employees details with same name id gender and marital status but different Boolean value column with name elg?.
So I want to extract those records from Table 1 which are FALSE in Table 1 column "IS_ACTIVE" but TRUE for Table 2 column "elg?"
Please note that it is not required that both tables have same number of records.
So output I want after operation is as below:


Kindly help me proceed with this further which would help me in the project I am working on currently.
Hope to hear back from you all soon!
Thanks in advance!