Hi there,
I'm a relative newbie to Knime and I have a problem I can't seem to find a solution to anywhere.
I'm working with some drill hole data and wish to combine a bunch of data types into one file so I can compare them.
Each dataset contains a drill hole identifier (Hole_ID) and the down hole depth of the data I want to compare - either m_from, m_to for interval data or m_depth for point data.
I'd like to combine my datasets into a single file with all data types represented at points every 10cm down hole. For this, I've created a table with each depth value for all the holes.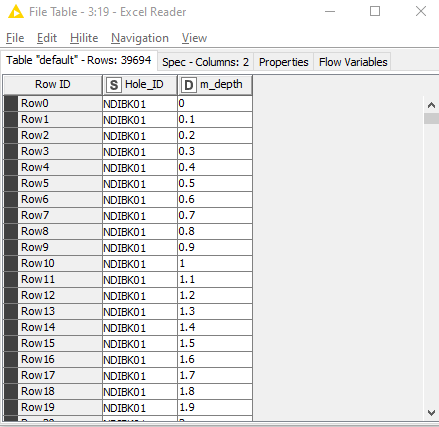 I'd like to start by taking the geological logs (below), for which the data is in intervals and generating a file that will show what the logged data is at each 10 cm interval.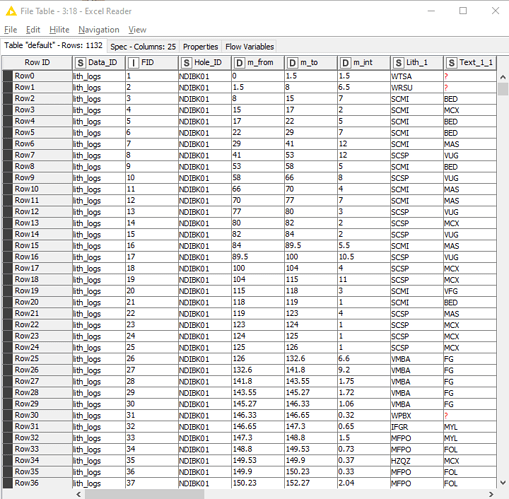 Once I've done this, I have a bunch of other datasets (XRF geochemistry, magnetic susceptibility, density, conductivity and others) to combine so that I will eventually have a table where each row represents a point (every 10 cm down hole) and has all the available data at that point.
Any help would be much appreciated!
Richard