Hello,
I have a problem with the Knime Server. I have a .csv File on the Server and when I try to read it via: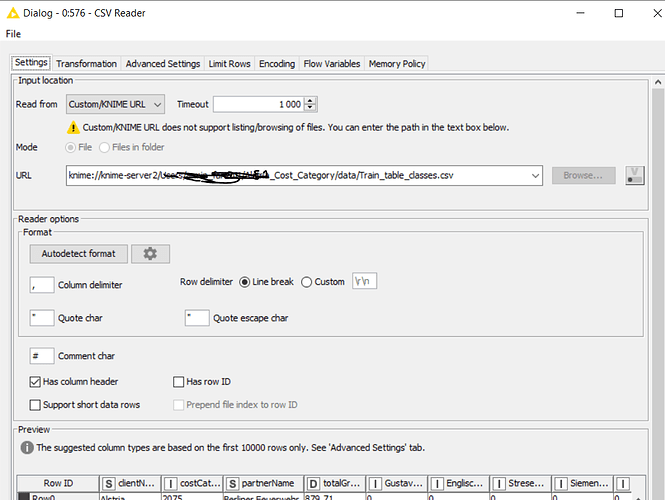 Everything works fine.
But when I deploy it to the server and execute it there I get the error: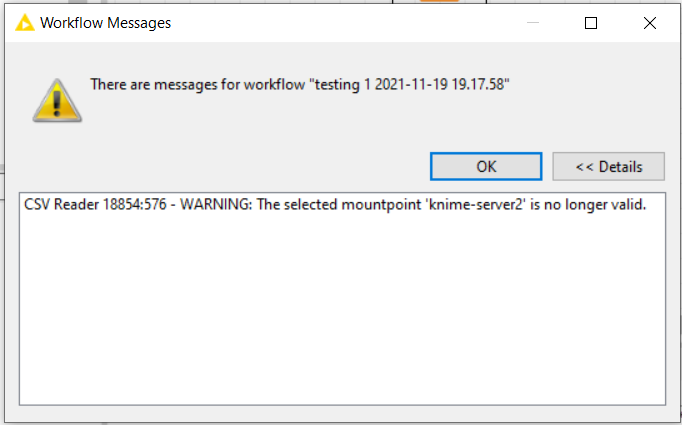 It works with a relative path, but then it not works locally. I would appreciate a solution that works on the server and locally.
Best regards,
Armin