Hello, I'm new to Knime and think it's great. I'm attempting something on Knime that we commonly do where I work using scheduled scripts. I'm attempting to read a CSV file from an SFTP server, then do something with the data afterwards. However, I'm unable to get the CSV reader to use the flow variable that contains the path to the file on sftp. I've done a lot of searching, but I can only find examples of this for the legacy nodes, not the new ones. The closest example I can find is on the KNIME file handling guide, but it doesn't show all the configurations I need. So I'm trying to figure this out myself.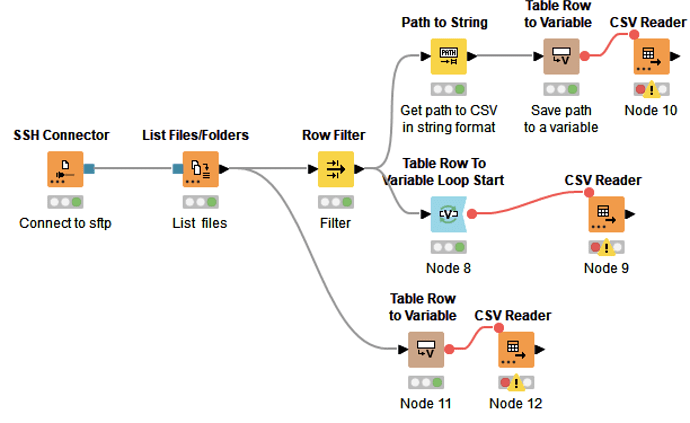 In each of the 3 attempts above, I'm successfully getting the path to the CSV on the sftp server in the Path variable:

In the CSV reader, I can find the flow variable and select it here. But that's as far as I can get:

Can someone tell me what I'm missing?