Hello Community,
I'm using the CSV reader file to read a file with an https// input location.
The file is loading correctly but I'm wondering why I log many calls asking the file.
I know that very soon, I won't be able to call this URL many times in a 10sec period.
Anyone knows why it's doing that and if it will be a problem if only 1 call can be done ?
For that log, I only have executed the csv reader node 1 time.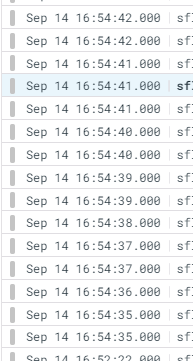 Thanks,
Mathieu