Hi…
I need to convert a CSV file (attached) into JSON which is proving to be more complicated than it should be and I am sure that there is a simple solution. Some lower-level elements of the JSON have more that one element that would be labelled with a (#1) extension if the operation would be reversed.
I don't have a problem where there is a single sub-element but as soon as there are 2 or more things go pear-shaped.
The JSON structure I need to create looks like this: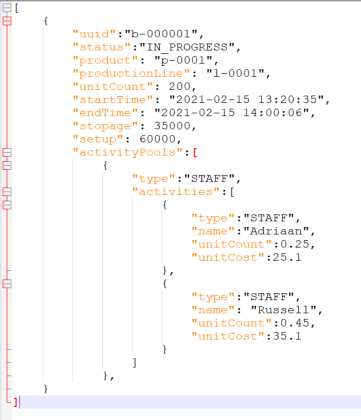 Composed from csv data that looks like this:

Any help would be appreciated.
tx
tC/.