Hi everyone,
I have a loop that filters a file by Business Unit (variable in file) and saves it as a CSV. However, the loop continues to overwrite the csv file again and again until it finally moves onto the next Business Unit in the file. This makes the workflow take much longer than it should.
Here are my work flows: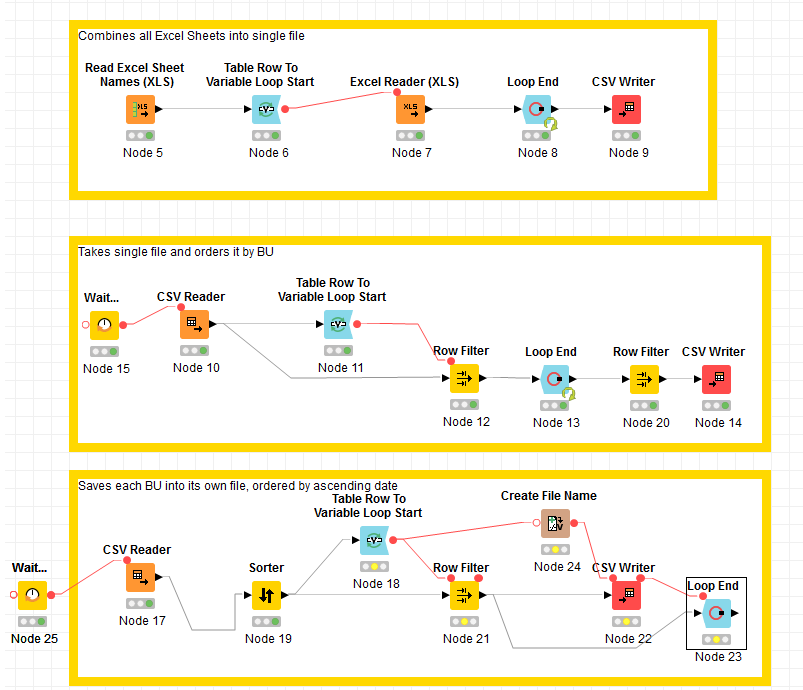 And specifically it's the last loop that I'm having trouble with… As you can see, it outputs the file again and again and again:


Could anyone provide any advice as to how to modify my loop so that this stops happening? I'm still new to loops and am struggling a little bit.
Thanks for your help!
-Snowy