Table Creator node is using a list of URLs to download and save them as tables in CSV format. Unfortunately, it cannot save one of those downloaded tables named as COM2.csv.
I have attached a simple workflow see attached below in which the CSV Writer denies to write one of the downloaded tables:
Not writable file.knwf (20.6 KB)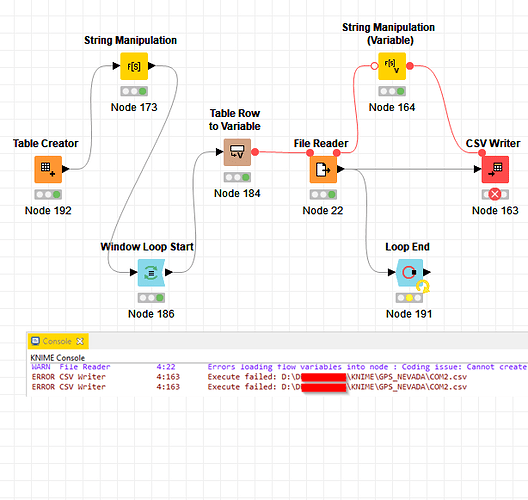 I have also attached the knime log file, here.
Knime_Log_Not writable fileTXT.txt
(135.0 KB)