Hi guys,
I am struggeling with the CSV Writer when writing Strings which contain a semicolon inside.
The normal column delimiter is a semicolon as well, which i would prefer not to change.
This is how the KnimeTable/ the column looks before entering the CSV-Writer:

Which results in this CSV: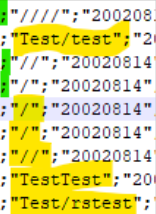 When using this settings:



Do you have any suggestions on how to solve this problem? Thank you!