Cumulative scaffold frequency plots are a method to calculate and visualize chemical diversity.
If you find this workflow useful, please cite the original publication:
Cheers,
SC
Hi @scapuzzi,
have seen you commenting on your own workflows with additional information about it. I suggest you adding this information to workflow description. There you can add title, desc, tags, links which is then nicely visible and easier to find on KNIME Hub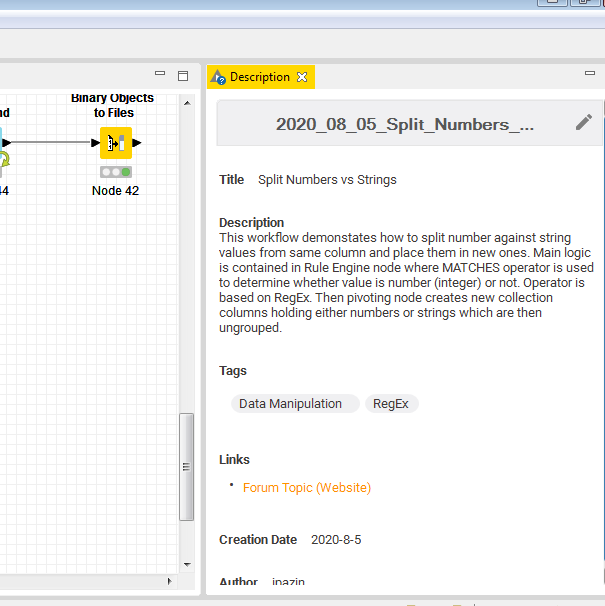 Br,
Ivan
thanks @ipazin. I am new to sharing on the hub - I appreciate the tip.
PS: do you know how to color and add icons to components?
Hi @scapuzzi -
You may find this gif helpful - we introduced this feature in KNIME 4.1.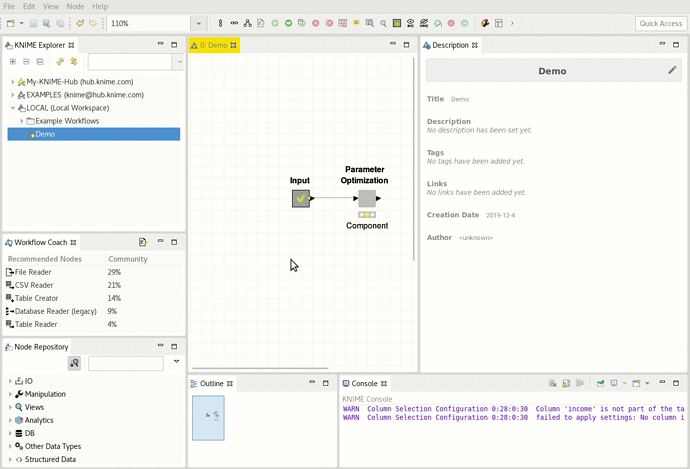 thanks, @ScottF. this is what i was looking for!