Hi,
I have a strange requirement. I have attached images below for a better visual.
I have a data which looks like below image and I need this to transform it to

This format.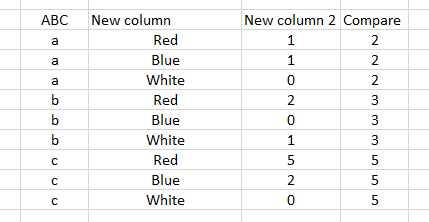 I tried to use Extract column header, Cross join with ABC. But, I some how can't relate to the logic of getting the number based on two reference.
Appreciate you help and time.
Thanks.