Hello,
I have been struggling for quite some time now with the task below so any help from the community would be really appreciated.
I have an input table in the following format and I would like to transform it to the output format shown after:
INPUT


OUTPUT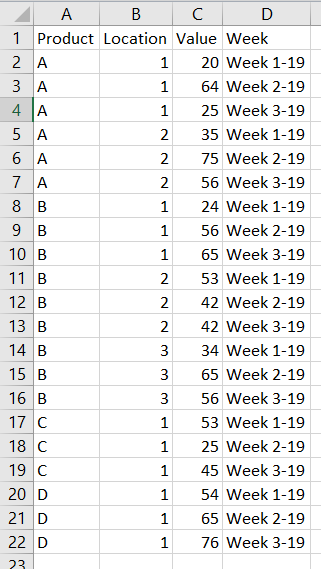 I am a still learning Knime but I tried implementing a workflow using chunk loops and transpose nodes but the problem is that I can't predict in how many locations would each product appear [to configure the chunk loop].
Any help would be really appreciated.
Thanks a lot.
Input and Output sample files are attached.
Input.xlsx (9.8 KB)
Output.xlsx (10.0 KB)