Hello everyone,
I am trying to build a workflow that download data from a database.
I connect with the "Microsoft SQL server connector", the connection is done correctly.
Then I read the data with the "DataBase Reader" node.
After fetching data to get the overview of the tables in the config window, I write down my SQL query, as in the example below :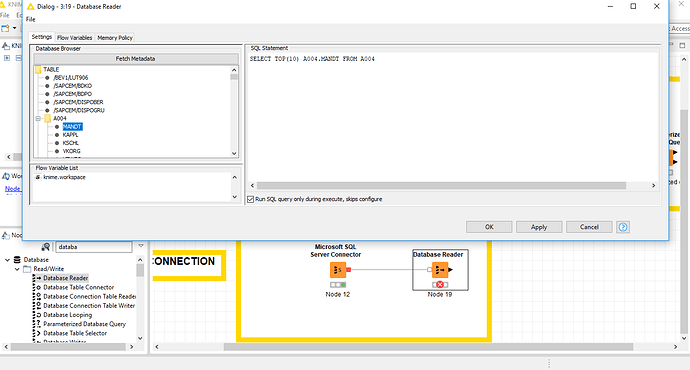 As you can see, in the config window, I click on "TABLE", I have then the choice between several tables. I choose one of them, I double-click to get the available fields. I build my query with these tables/field names.
But the same error always happens, with every tables and fields : "Execute failed: Invalid object name 'A004'." in the example of the picture.
I do not manage to understand what is the problem. If you can give me a piece of help, it would be amazing
Thank you !